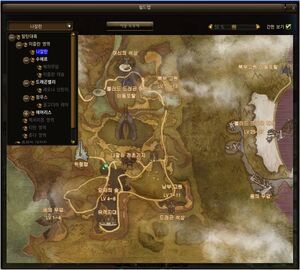 This is a function enabling the player to easily navigate during a quest, or when lost and unable to find the location of a quest monster, or when using a navigation function.
Introduction
Navigation is an integral function in Dragona that is divided into Quest and World Map navigation.

By right-clicking the name of the monster linked in the Quest information window, you can automatically move to the area where that monster is located.

Automatic movement to designated location in the same area (within loading zone)
Automatic movement to designated location in another area
Automatic movement to relevant location in connection to Quest location information
Movement by directly entering coordinates (including movement to other fields)
Movement by directly entering the name or selecting an item (Predictive function)
Movement through setting way points by right-clicking on the world map
How to Use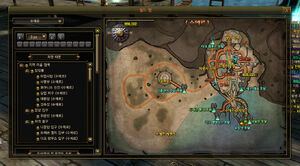 After accepting a Quest, if you right click on the name of a monster to hunt, or the name of a NPC to visit in the Quest Information Window, a window with two options will be displayed.
Start Auto Movement
Cancel Auto Movement
After entering the location you wish to move to, or entering the NPC in the search window, select "Begin Auto Movement."
If you don't know the exact area or coordinates, you can just search detailed items in [NPC] or [Area].
___________________________________________________________________________________________